Joint Strategic Plan 2020-2024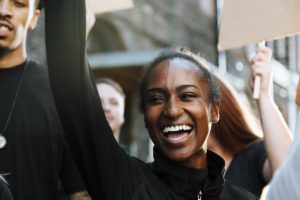 The Care Act 2014 requires Safeguarding Adult Boards to develop and publish its Strategic Plan each financial year which should address both short and long-term goals. The Board must set out how it will help people in Greenwich and the actions that will be taken to improve the safeguarding of adults in the Borough.
Safeguarding Adult Boards must consult with their local Healthwatch and involve the local community in developing the strategic plan. 'The local community has a role to play in the recognition and prevention of abuse and neglect, but active and on-going work with the local community is needed to tap into this source of support' (Care and Support Statutory Guidance: Issued Under the Care Act 2014).
To develop this strategic plan,we held a Challenge Event on 27th February 2020 with members of the Safeguarding Adults Board and the Leadership Executive Group. This included representatives from Healthwatch, Greenwich Action for voluntary services as well as Health services and Met Police. The 6 key principles of safeguarding defined in the Care Act 2014 formed the framework around how the priorities for safeguarding adults in Greenwich were to be identified.
As part of this day we also identified three key themes which the board would priorities work around over the next four years. The three themes identified and included in the Strategic plan are: Social Isolation, Mental Heath and Safeguarding and Hate Crime.
Excellent work has been undertaken over the past three year by all partners involved in the board and we would like to thank partners for their continued hard work, support and collaboration with the Safeguarding Adults Board.
This Joint Strategic Plan sets out the outcomes that the Safeguarding Adults Board wants to achieve and its priorities for the next four years. Progress will be monitored throughout the year at the Safeguarding Adults Board and reported in the Annual Report. The Strategic plan for 2020-24 will be reviewed and updated annually.